Posted by Kaitlyn McConnell on Nov. 1, 2016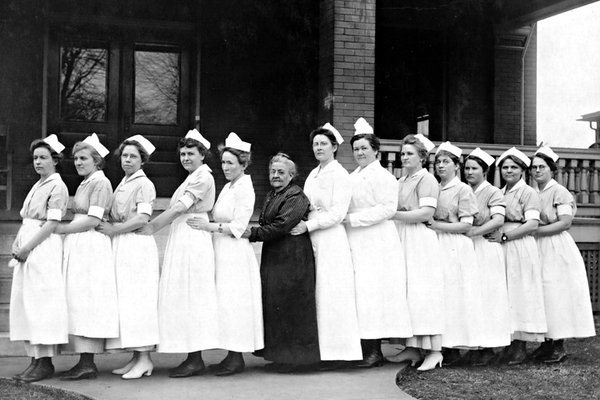 110 years ago this month, CoxHealth had its start in a small, frame duplex on North Jefferson Avenue.
Over the years, the little hospital has blossomed into the nationally recognized health system that it is today – making the milestone a perfect time for a birthday party, and the community is invited to attend! 
"The foundation of our success has always been the dedication of our employees to the mission of caring for our community," says Steve Edwards, president and CEO of CoxHealth. "Thousands have made CoxHealth their life's work, often making profound sacrifices to serve our patients. We proudly stand on their shoulders today. It's an honor to provide care for our community, and we're grateful that so many people over the last 110 years have entrusted us with their care." 
Scheduled for Sunday, Nov. 13, the party offers a chance to reminisce, a message from Edwards, historic photos chronicling the health system's growth, a special gift for all attendees – and, of course, birthday cake and other refreshments. 
The party, which is come-and-go, will be held at Cox South's West Tower lobby (3801 S. National Ave., Springfield) from 2 – 4 p.m. Complimentary valet parking will be available. 
RSVPs are appreciated. For more information or to register, please call 417-269-INFO.
Photo: Ellen Burge, who donated her duplex to begin the hospital in 1906, is shown with nurses in front of one of CoxHealth's early facilities.