Posted by Kaitlyn McConnell on Aug. 23, 2017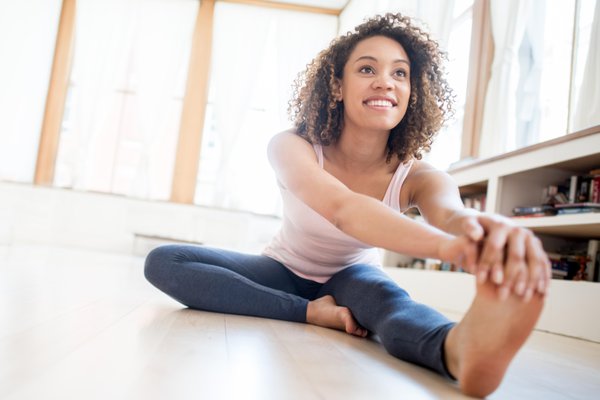 CoxHealth now offers weekly fitness classes via Skype that focus on a total body workout – and attendees don't even need to leave their home to attend.
"It doesn't matter where you are – at home or on vacation, you can still log in and exercise for 45 minutes once a week," says Nancy Ridgley, who is a fitness instructor, licensed dietitian and certified diabetes educator at Cox Monett Hospital. "All you need is a tablet, computer or mobile phone to connect via Skype."
During the class – dubbed Exercise from Home – attendees only see the instructor. If someone has a question during the class, they can simply ask and the instructor provides immediate answers. Low and high-intensity options are available.
Ridgely leads the high-intensity class, and low-intensity version is led by wellness educator Abby Mettlach. At any time, attendees may follow either the high-intensity instructor or modify with the low-intensity version. The cost is $50 for 10 classes. Anyone who is interested may take their first class for free. 
For more information, call 417-354-1280 or visit coxhealth.com.