Posted by Kaitlyn McConnell on Aug. 21, 2017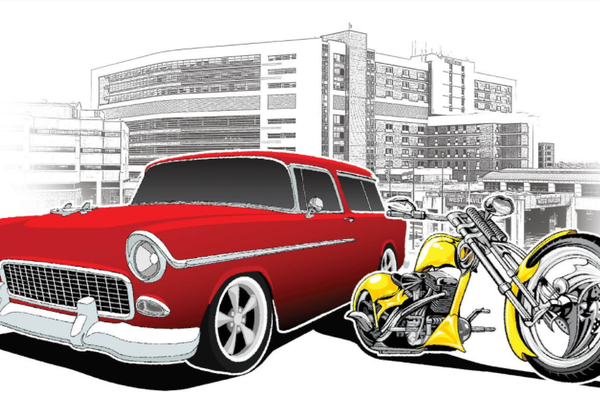 Cars, bikes and trucks are called to participate in 2018 FAST, the CoxHealth Auxiliary's annual car and bike classic on Saturday, June 16.
The event is being held to raise money for equipment, education and supplies for stroke patients, and includes raffles, food vendors and best-in-show awards. 
Entry is $25 per vehicle, and includes a T-shirt. Any car, truck or bike is eligible to enter. The event will be held from 10 a.m. to 2 p.m. in the parking lot of Ferrell-Duncan Clinic (1001 E. Primrose St., Springfield). Visitors are welcome to attend for free, and vote to help decide the winners.
The show is only one fundraiser led by the auxiliary, which has existed since 1949. The group of around 1,200 individuals is dedicated to promoting and advancing CoxHealth, its mission, its staff and its programs. It works to raise money for a variety of projects including CoxHealth equipment and products, tuition for nursing students at Cox College, the health system's Child Life program and the C.A.R.E. Mobile.
For more information, click here or call 417-269-4169.