Posted by Kaitlyn McConnell on Feb. 21, 2017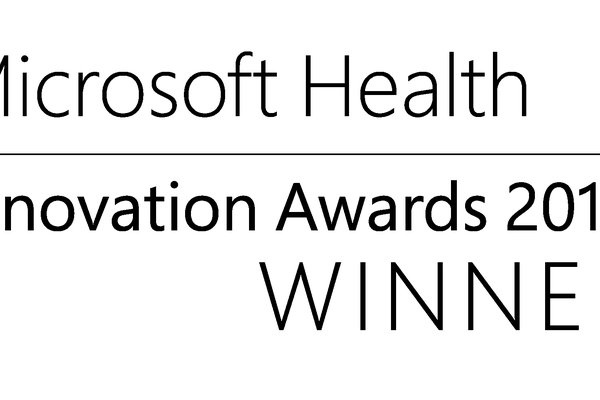 PENSACOLA, FL — Intelligent Retinal Imaging Systems (IRIS) and CoxHealth today announced the two organizations have been named recipients of Microsoft Corp.'s 2017 Health Innovation Awards.
The awards, which were announced at the 2017 HIMSS Annual Conference and Exhibition in Orlando, Fla., recognize health organizations and their technology solution partners for using Microsoft devices and services in innovative ways that help engage patients, empower care teams, optimize clinical and operational effectiveness, and transform the care continuum. The 2017 winners are transforming the industry by creating breakthrough solutions that empower health and life sciences organizations, while meeting global, local and industry-specific compliance and security standards.
CoxHealth, a locally owned not-for-profit health system, serves a population of 24,000 patients with diabetes in Missouri. While diabetes is the leading cause of adult-onset blindness, 95 percent of vision loss is preventable due to modern therapies such as the diabetic retinal exam (DRE). In partnership with IRIS and its retinal telemedicine platform, CoxHealth was able to bring the DRE to its patients with diabetes at the primary point of care. This closed a sizeable care gap that was having a negative impact on the organization's Healthcare Effectiveness Data and Information Set (HEDIS) quality scores.
"IRIS' diabetic retinopathy diagnostic solution allows us to offer retinal testing for our entire diabetic population in a simple and easily accessible way," said Dr. Mark Costley, CoxHealth's medical director. "By placing the exam at the primary point of care and connecting the data with our EMR, in five months we have examined more than 2,600 patients. We have detected 800 potential sight-threatening conditions, including 347 that had a form of diabetic retinopathy with the potential of causing near term blindness. CoxHealth is closing the care gap among our patients with diabetes while significantly supporting our ability to improve our compliance rates."
Before implementing IRIS, CoxHealth's compliance rates for the DRE was just 32 percent, but now their HEDIS compliance rates are steadily increasing with one key contract near 70 percent. The IRIS platform simultaneously improves quality, increases access and reduces cost of care for healthcare organizations like CoxHealth through comprehensive end-to-end system integration that begins with the identification of patients in need of an exam, optimizes imaging of the retina, provides a diagnosis, and ends with referral to an ophthalmologist and billing.
"By bringing the DRE to the point of primary care and integrating with the EMR, IRIS enables health systems to better care for and treat their diabetic patient populations, helping to put an end to preventable, permanent blindness caused by diabetic retinopathy," said Jason Crawford, IRIS CEO. "We work closely with each of our customers, creating workflows, documenting processes and implementing best practices developed from our experience of working with more than 125 organizations. Our goal is to ensure patients with diabetes are properly diagnosed."
"The health industry is undergoing a seismic shift in which intelligent technologies are helping organizations, communities and individuals improve care by helping them better understand and share information," said Laura Wallace, vice president, Health & Life Sciences, Microsoft. 
"This year's Microsoft Health Innovation Award recipients are advancing the goals of improved patient engagement and care coordination through their pioneering use of Microsoft devices, platforms and cloud services."
Nominations were submitted by health providers, payers, pharmaceutical and life science organizations, and public and private health institutions across the world for applying Microsoft technology to create transformative and highly-effective innovations. An esteemed panel of industry experts selected this year's winners based on how their innovation represents a forward-thinking development or implementation of a solution that is delivering groundbreaking results and producing better health outcomes for more people. Recipients will be highlighted on the Microsoft website and on the Microsoft Health blog.