Posted by Kaitlyn McConnell on June 19, 2017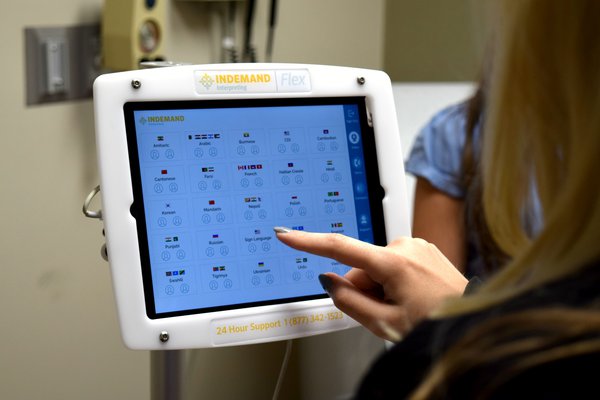 The Ozarks is becoming an increasingly diverse place where people of many nationalities and backgrounds have chosen to make their home.
At times, however, there can be language barriers involved in finding accessible health care. To assist patients who may not be able communicate in English, CoxHealth is now using a video remote service to instantly connect with interpreters who can translate more than 200 different languages.
"We're seeing increasing numbers of patients who aren't able to fully speak English, and we want to ensure that they still feel like a participant in their health care," says Christina Hofmeister, CoxHealth's international talent coordinator. "Ensuring that they truly understand with what's being said, and that they can communicate with their doctors, is a huge priority for us."
CoxHealth's five hospitals and more than 80 clinics have been equipped with the technology, which allows health care practitioners to instantly connect with live interpreters through iPads. With just the touch of a button, a patient and provider can have a conversation translated 24 hours a day, seven days a week. This change is especially revolutionary in emergency settings, when there isn't the ability schedule an in-person interpreter ahead of time, and for languages where in-person interpreters aren't available locally.
In the weeks since it's been in service, the technology has proven itself invaluable by improving accessibility for CoxHealth's diverse patient population. "We're seeing these iPads being used every single day," says Hofmeister. "We even used one to translate for a mother through the entire delivery of her baby."