Posted by Kaitlyn McConnell on May 15, 2018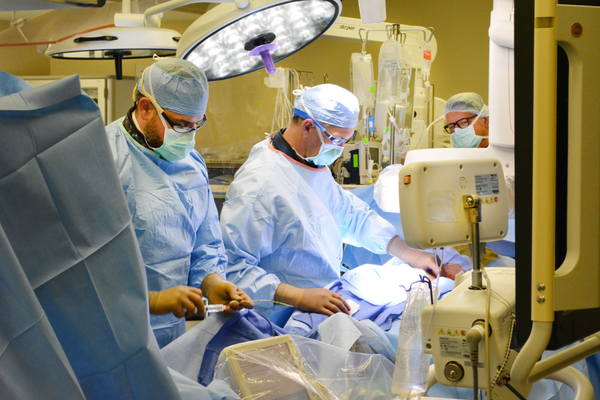 CoxHealth is excited to announce that Cox South is now designated as a Level I STEMI Center by the Missouri Department of Health and Senior Services. The medical center is only one of 23 in Missouri classified under the top-level designation, and comes in addition to its other Time Critical Diagnosis Level I designations for stroke and trauma. Additionally, it's one of eight facilities in the state of Missouri to achieve a Level I designation in STEMI, stroke, and trauma. 
The new designation – the highest of four – means that Cox South has a consistently proven plan and record of dealing with every aspect of ST-segment elevation myocardial infarction (STEMI), a potentially deadly heart attack.
"We are thrilled that Cox South has earned this designation, as it reflects the quality and speed of care we're able to offer patients," says Becky Watts, administrative director of Cardiovascular Services at CoxHealth. "We always strive to implement the latest techniques and technology, so being classified as a Level I center is really something we're excited to celebrate."
The designation officially recognizes that Cox South performs a minimum number of cardiac procedures a year, and has both an emergency cardiovascular team and on-site cardiac surgery available 24/7. It also officially designates Cox South as a resource center for hospitals within the region that conducts research, provides education and is a leader in process and quality improvement initiatives. Additionally, it means that Cox South is equipped to deal with any STEMI-related complications a patient may encounter.

These are things that are crucial for individuals who suffer a STEMI heart attack.
"STEMI heart attack victims require quick assessment, diagnosis and treatment by a facility that can provide timely, definitive care to minimize risk for preventable complications and death," says Watts. "Individuals who receive treatment within specific time frames after symptoms begin are more likely to recover and less likely to have permanent disabilities. Getting help and getting it fast is the key to surviving this major medical emergency. "
In addition to Cox South's designation, Cox Branson has been designated as a Level II STEMI Center, and Cox Monett as a Level IV.