Posted by Janell Patton on May 15, 2018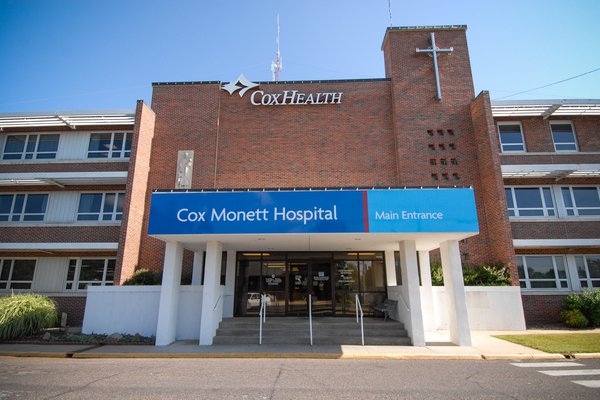 CoxHealth is excited to announce that Cox Monett is now designated as a Level IV STEMI Center by the Missouri Department of Health and Senior Services. The hospital is only one of six in Missouri classified under Level IV designation, and comes in addition to its other Time Critical Diagnosis Level IV designation for stroke. Additionally, Cox Monett is the only hospital in the state of Missouri with the Level IV designation in both STEMI and stroke.   
 The new designation means that Cox Monett has a consistently proven plan and record of caring for patients who present to the ER with ST-segment elevation myocardial infarction (STEMI), a potentially deadly heart attack.
 "It is our duty to make sure we provide the highest level of care in the quickest amount of time possible when patients present with diagnoses that fall under our TCD program," said Dr. Darren Bass, president of Cox Monett Hospital and system vice-president of Community Hospital Group. "This designation allows us to provide evidenced-based care that is in the best interest of our patients—which is what we are here for."
Level IV Centers, a key entry point in the system, provide access into the system in rural areas and stabilize and prepare patients for rapid transfer to a higher level of care.  This is something that is crucial for individuals who suffer a STEMI heart attack.  
"This is a fantastic resource for the patients that we serve," says Dr. Tom Trent, Cox Monett emergency department medical director. "Achieving a Level IV designation in STEMI underscores our ongoing commitment to continual improvement. Our goal has always been to provide the best possible care to the wonderful people living in the Monett community."

In addition to Cox Monett's designation, Cox South was designated a Level I STEMI Center, and Cox Branson as a Level II.