Posted by Kaitlyn McConnell on Feb. 10, 2020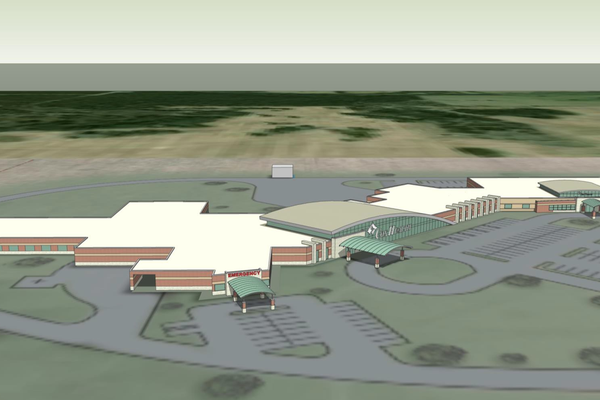 The final steel beam for the new Cox Monett Hospital will be put into place on Friday, Feb. 14 during a brief topping-out ceremony.
CoxHealth announced plans in December 2018 to build a $42 million hospital in Monett. The new hospital replaces the current facility that was built in 1953 – and reaffirms CoxHealth's commitment to providing health care in rural areas.
When complete in 2021, the 75,000-square-foot, full-service hospital will offer an enhanced Emergency Department, multiple operating rooms, Labor and Delivery, and an attached office building that will house physician clinics and 40 exam rooms.
To date, the Cox Monett Momentum Campaign to build the new hospital has raised $6.5 million towards its $7 million goal. 
Cox Monett Hospital began in the 1920s and, prior to joining CoxHealth in 1993, was known as St. Vincent's Hospital. It is one of CoxHealth's two critical-access hospitals. The other – Cox Barton County Hospital – is located in Lamar.