Posted by Kaitlyn McConnell on Nov. 18, 2016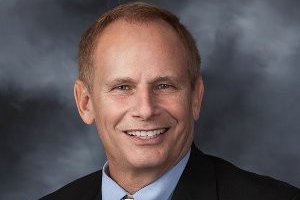 Cox Medical Center Branson is pleased to announce that Dr. James Duff has assumed the role of Chief Medical Officer for the hospital.
Dr. Duff has spent much of his life in the Ozarks. He and his family moved to the region while he was in intermediate school, and he has lived in the area ever since. His medical education is from the University of Missouri School of Medicine, which led to a career in internal medicine and general private practice before moving to leadership roles within CoxHealth, Mercy and Jordan Valley Community Health Center.  
"It was so exciting to see Cox Branson evolving and rapidly expanding to meet the needs of this community," says Dr. Duff. "When I saw that great things were happening here, I knew that I wanted to be part of that initiative. It is a great opportunity to partner in the development of the medical staff, and make a difference in local lives. That combination is very inspiring to me."
Working in medicine is something that Dr. Duff knew he wanted to do even as a child.
"It's an area that makes good use of teaching, learning, people and science," he says. And today, he is thrilled to be serving the population around Cox Branson in his new capacity – and others at the hospital are thrilled to have him there, too.
"We are so excited to have Dr. Duff join our team," says Cox Branson president William Mahoney. "Dr. Duff has a long, proven record within our area, and having him take the lead as chief medical officer for our hospital is no doubt a great benefit for both Cox Branson and the community. His years of leadership and expertise will bring great dividends."
When not working, Dr. Duff enjoys spending time with his children and grandchildren, as well as taking his boat out on the lake and bicycling.