Posted by Janell Patton on July 22, 2020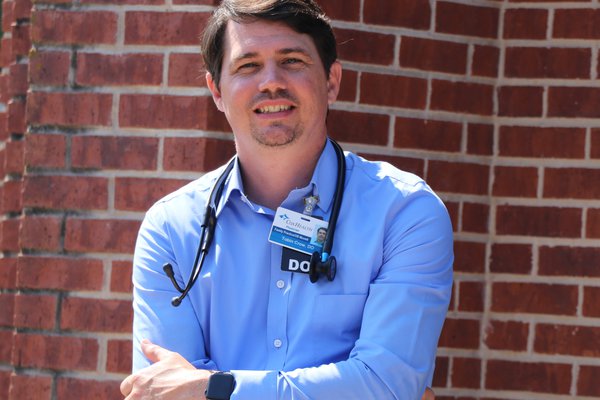 Cox Monett Hospital is pleased to announce that Dr. Tobin Crow, board-certified family practice physician, has joined the team of experts at Cox Family Medicine of Monett. 
Dr. Crow, who is a lifelong resident of Oklahoma, comes to Monett from the Tulsa area. He attended medical school at Oklahoma State University in Stillwater, Okla.
Medicine is a family affair for the Crow family. Tobin's father is a family practice physician, and his son is currently attending medical school at his alma mater. 

"I'm looking forward to getting to know my patients and building lasting relationships with them," said Dr. Crow. "Of course, the new hospital and clinic was a draw, but I find it very fulfilling to care for the entire family, so that is probably what I am looking forward to the most — providing the best care to my patients."
Dr. Crow says he is already enjoying life in Monett and has met some great families since he started seeing patients on June 22. 

"My patients often tell me that I'm easy to talk to and a good listener," he said  "As a provider, I find it very fulfilling when I can see progress in the health of my patients. That is such a great feeling." 

In his spare time, Dr. Crow enjoys tennis, photography, art, and piano. 

Dr. Crow will join family nurse practitioners, Deborah Blinzler, Susan Bounous and Hailey Tettenhorst, in seeing patients at the clinic located at 307 W. Benton St. in Monett.

All providers at the clinic are currently accepting new patients. To make an appointment, please call 417-236-2410 or visit coxhealth.com.