Posted by Kaitlyn McConnell on May 10, 2017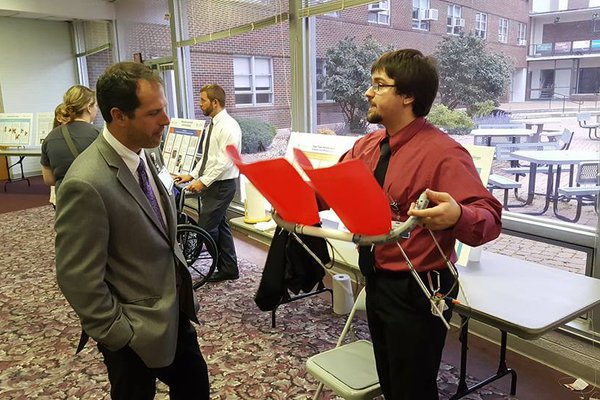 For people with physical challenges, even everyday things such as walking a dog, turning the pages of a book or holding a cell phone can present unique hurdles to overcome.
To help address those issues, Occupational Therapy students at Cox College have adapted various products for common tasks. Specifically designed for individuals with disabilities, some of the items include a device for putting on undergarments using only one hand, an adapted cell phone holder, and a modified page-turning stylus.
The creations will available for the public to see and learn about at a showcase on Thursday, May 11. The event, which is come-and-go, gives students an opportunity to explain their devices and the motivation behind their creation. It will be held in the Fountain Plaza Room at Cox North (1423 N. Jefferson Ave., Springfield) from 3 to 8 p.m.
For more information about the event, call 417-269-3441.