Posted by Brandei Clifton on Nov. 30, 2020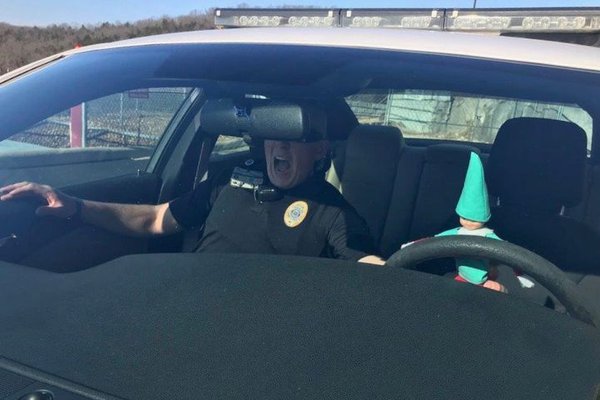 Cheryl Morrissey giggles as she hands over "Elfie" after his day at Cox Branson's Step Down Unit. The hospital's Elf on a Shelf is wearing a tiny hospital gown and has a walker made from drinking straws. "He didn't listen to the doctors who told him not to stand up on his own, and he fell over," she says, still laughing. "Man, I needed that today!"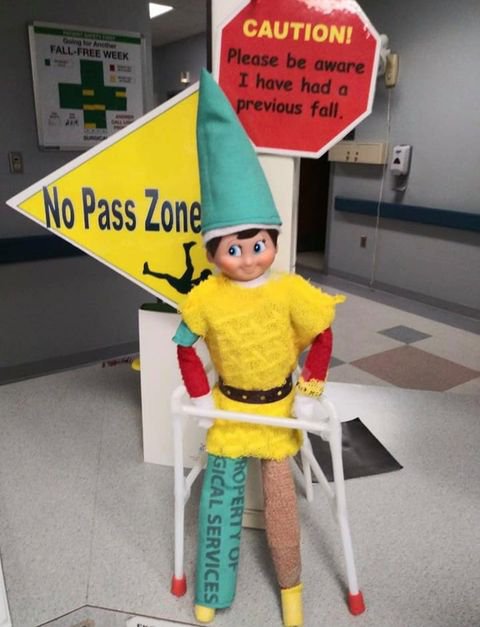 Elfie's mishap is just one of the silly antics that staff make up for him as he travels to a different department each day in December. While this is his third year making mischief in the hospital halls, staff say this year they desperately need that small break to laugh.
"The pandemic has put a significant amount of stress on our staff, both at work and the challenges many face at home," says Brandei Clifton, communications manager at Cox Branson. "We asked staff if they still wanted Elfie to visit this year and they all agreed that we need him now more than ever. They deserve that opportunity to be silly and smile."
Last year, Elfie made a buzz through Cox Branson by "stealing" the Security jeep, flying the helicopter, having surgery to remove candy canes from his ears, working out with Barbie at the fitness center and "helping" kitchen staff make breakfast.
"Each year gets crazier and crazier," Clifton says. "'The team is already planning what Elfie will do on the day he visits their department. It just shows there's still a hunger for joy in what has been a really hard year."
You can follow Elfie's daily adventures on the Cox Medical Center Branson Facebook page.  Enjoy these photos from his antics last year!