Posted by Janell Patton on March 13, 2019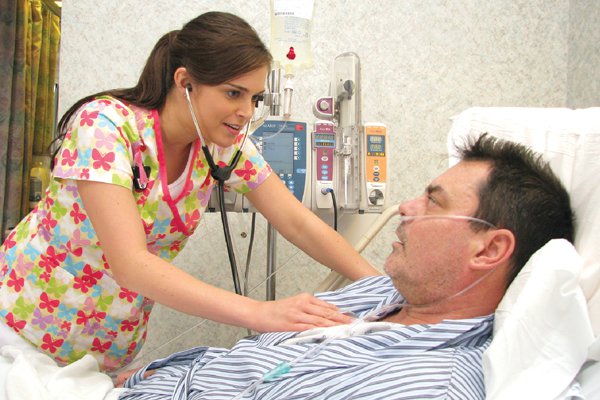 Cox Barton County Hospital has earned a top national award for its quality initiatives, which have resulted in better patient outcomes.  
In February,  the hospital learned that it had won the gold-level of the 2018 TMF Hospital Quality Improvement Award. Only 51 hospitals across the country earned this high designation.
"We are proud to have achieved this recognition. Our success illustrates our commitment to patient safety and to delivering quality health care," said Chris Wyatt, president of Cox Barton County Hospital. "It was a significant amount of work, but well worth it because it was the right thing to do for our patients."
The 2018 TMF Hospital Quality Improvement Award program is based on achievements from 2016-2017. Sponsored by the TMF Health Quality Institute and hospital organizations in several states, the award recognizes hospitals in Missouri, Arkansas, Oklahoma and Texas. 
"TMF is proud to recognize these hospitals for promoting quality improvement activities and their senior management for promoting a quality culture," said Tom Manley, CEO of TMF Health Quality Institute. "Quality improvement is a complex and demanding process, and we thank Cox Barton County Hospital for their commitment to improving the health of patients and the efficiency of health care."
Close to home, the award reinforces the efforts employees of Cox Barton County are making to take care of patients.
 "Proven standards of care can save lives," said Edie Ogden, director of quality management at Cox Barton County Hospital.  "We will continue to enhance our quality improvement efforts to ensure that every person gets the right care at the right time, every time."
 For more information on the awards program, see the TMF Health Quality Institute awards website at http://award.tmf.org.