Posted by Kaitlyn McConnell on Dec. 1, 2017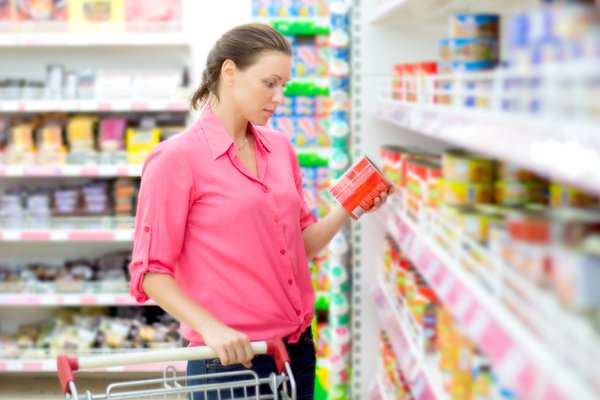 Healthy food is important – but purchasing it isn't always financially feasible, especially for families on limited budgets.
To help support those who need help obtaining foods that are low in sugar, salt and fat, CoxHealth is launching its 6th annual Pack the Pantry healthy food drive, and the community is invited to participate.  
"There are a variety of serious health challenges facing our community, including obesity, heart disease and diabetes," says Glenda Miller, CoxHealth collaborative care coordinator and food drive organizer. "Through donations to local pantries, we want to support those who need some extra help obtaining the food necessary for a heart-healthy diet."
Springfield's donations will benefit Crosslines, a local food pantry that serves an average of 3,600 Ozarkers every month. "As we serve increasing numbers of people across southwest Missouri, it's important for us to offer a variety of healthy options," says Tom Faulkner, director of Crosslines. "We are grateful for the community's support of this important initiative, which is crucial to the health and well-being for our neighbors with dietary health conditions."
The food drive begins on Dec. 1, and runs through Dec. 15.
In Springfield, public donation bins are at Cox South (near the north entrance, West Pavilion entrance and West Tower entrance), The Meyer Center (inside the front entrance), Meyer Orthopedic & Rehabilitation Hospital (near the cafeteria) and CoxHealth Surgery Center (inside the south entrance).
Some suggested items include no-sugar-added applesauce, 100-percent-fruit cups, low-sodium or "no salt added" canned vegetables, reduced sodium spaghetti sauce, tomato paste, brown rice, whole wheat noodles, canned chicken and dried beans.
Food donated in Springfield will be provided to Crosslines, Branson's food donations will be sent to pantries operated by Christian Action Ministries, and Monett's goes to Monett Community Kitchen. Additionally, food collected in area clinics will benefit a variety of local charities.