Posted by Brandei Clifton on Nov. 14, 2017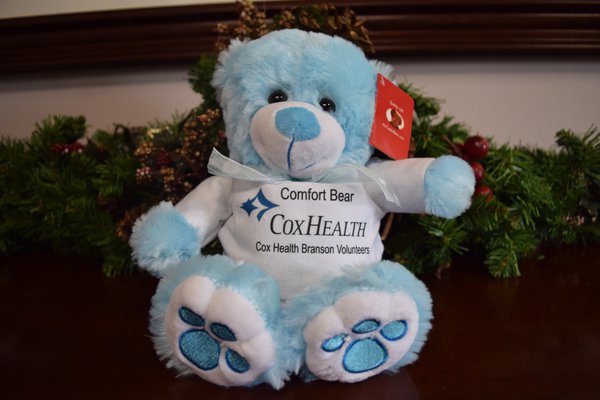 It's hard to deny the healing power of a Teddy bear no matter how old you are.
That's why Cox Medical Center Branson will soon launch a Comfort Bear project to offer a cuddly companion to any patient dealing with extra stress during their hospital stay.
"Whether it's getting a worrisome diagnosis, having to reschedule a surgery, struggling with a hard home life or having health issues derail vacation plans, the idea is to offer these patients a little extra comfort and joy," says Matt Farmer, director of Critical Care and Emergency Services at Cox Branson.
Comfort Bears also allow clinical staff to communicate about patients who need an extra level of care. "When anyone comes into a room and sees a patient with a Comfort Bear, they will know the person is going through something extra difficult and we can adjust our care accordingly," Farmer says. "We want to show the patient and their family that we understand what they're going through."
The Comfort Bears project is funded by volunteers at Cox Branson.