Posted by Kaitlyn McConnell on Jan. 15, 2018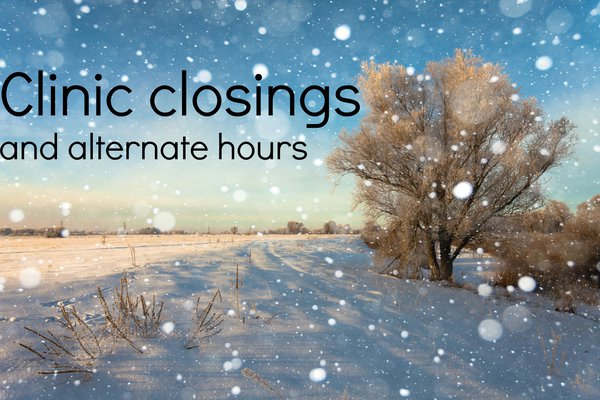 Due to inclement weather, the following clinics will be closed or have adjusted hours on Tuesday, Jan. 16. See the current list as of 9:30 a.m. below. Today's weather situation is evolving, so please call the clinic you plan to visit today before you drive.
CoxHealth Center Branson
CoxHealth Center Crane 
CoxHealth Center Shell Knob (closed until 12 p.m., then will re-evaluate.) 
Family Medicine (248), Branson

Family Medicine & Obsetrics, Branson 
Family Practice & Obsetrics, Monett (opens at 12 p.m.) 

Heart Center, Branson

Occupational Medicine, Springfield (opens at 10 a.m.) 
Occupational Medicine, Branson  

Pulmonology and Sleep Medicine, Branson (opens at 1 p.m.) 
Regional Perinatology 
Rheumatology, Branson 
Welcome Clinic, Branson  

If you need to see a provider and your family practic clinic is closed, another option is using DirectConnect, CoxHealth's telemedicine tool. Visits for flu-like symptoms are currently only $20, and more information can be found here.