Posted on Aug. 23, 2016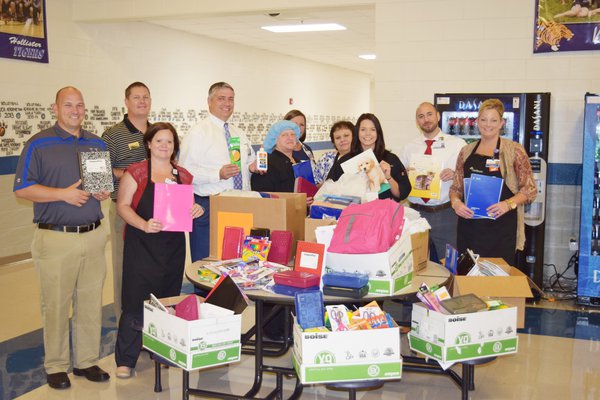 For many students, the first day of school is filled with excitement as new pencils are sharpened for the first time and new crayons make their first marks.
Employees at Cox Medical Center Branson wanted to ensure that no student at Hollister School District would attend the first day of school not knowing the joy of having all of the new and necessary school supplies.
During a back-to-school drive, employees banned together and donated hundreds of school supplies - notebooks, crayons, markers, pencils, binders and more - filling more than eight boxes full of supplies. On Aug. 15, the supplies were presented to district leaders during an appreciation breakfast at Hollister High School.
"The support shown for Hollister students by CoxHealth is a wonderful example of how our entire community reaches out to assess and then meet the needs of our students, their families and our staff," said Debbie Redford, director of public relations, Hollister School District. "We so appreciate CoxHealth for their donation of school supplies for our kids, and for the time and food to feed breakfast to our entire staff."