Posted by Mary Beth Manganiello on Oct. 24, 2017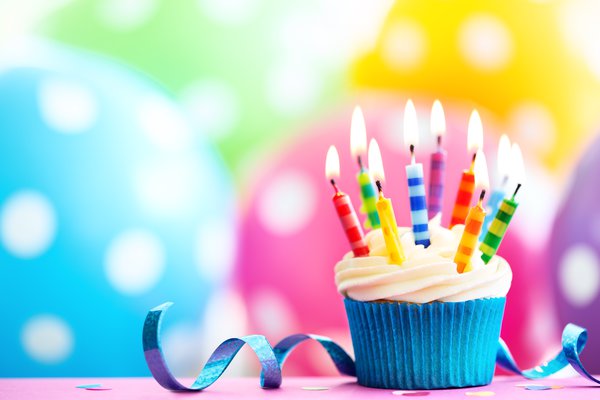 Celebrating 30 years of healthier, stronger birthdays
On Tuesday, Nov. 7, Skaggs Foundation is throwing a 30th birthday party for CoxHealth Cardiac and Pulmonary Rehab Center in Branson and the community is invited to help celebrate. 

When the rehab center opened three decades ago, it was located on the second floor of Skaggs Community Hospital, now known as Cox Medical Center Branson.
"Smith Brookhart, a well-respected businessman in our community, had suffered a heart attack and had to drive to Springfield for his rehab," recalls Jan Harper, who worked for Skaggs at the time.
Harper explained that Brookhart, a very gracious and community-minded person, approached the hospital administrator, Russ Russell, about opening a rehab center in Branson so that other area residents didn't have to make the same long drive to Springfield as he had following his heart attack. Harper was quickly pulled into the conversation and in November 1987, the center opened.
"I'm overwhelmed with what the program has been able to do and how it has grown," says Harper, who retired in 2015 as the director of cardiac and pulmonary rehab. "We, as caregivers, have been given this great opportunity to help patients improve their quality of life. The rehab program, it gives them hope and the ability to go back and tackle the things in life that they never thought they could."
The cardiac and pulmonary rehab program serves hundreds of patients each year between its Branson and Branson West locations.
"Rehab is a place where patients can build friendships and bond in a way that a traditional fitness center may not allow them to," says Hollie Holderfield, CoxHealth Cardiac and Pulmonary Rehab Center Manager in Branson.
"Skaggs Foundation has been a longtime partner of Cardiac and Pulmonary Rehab, providing thousands of dollars in scholarships each year to patients who otherwise could not afford these vital services," says Meghan Connell, Skaggs Foundation president. "When we learned the rehab program was turning 30, we knew we needed to pause and celebrate the incredible staff, the work that they do, and the patients who are enjoying healthier, happier lives because of this."
The party runs from noon to 1 p.m. Nov. 7 and includes a brief presentation, light lunch, cake and tours of the Branson center. The Branson rehab center is located at 1150 State Hwy. 248, Branson, inside the CoxHealth Specialty Center. Space is limited and registration is required by Nov. 1. Call 417-269-INFO to register.