Posted by Kaitlyn McConnell on March 3, 2017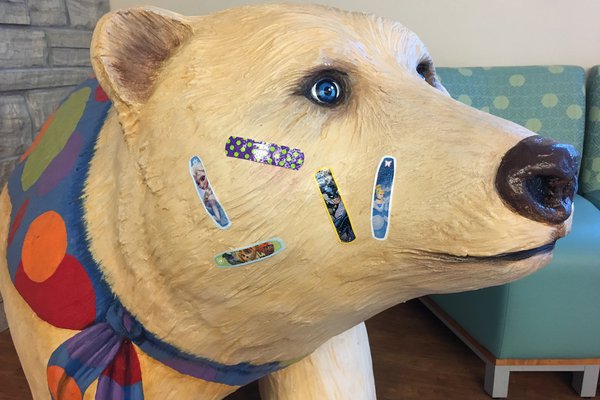 Sometimes little things can make a big impact – and when it comes to kids in the hospital, simple Band-Aids can brighten a dreary day.
That's why, through March 31, CoxHealth's Child Life department is holding a Band-Aid drive to collect adhesive bandages from community members. The donations will be used by children undergoing procedures in CoxHealth's hospitals in Springfield, Branson and Monett. Any kid-friendly versions are sought, but especially those with recognizable characters such as superheroes and princesses.
"There are some things about hospital stays that children can't control, but choosing a Band-Aid with their favorite character is something they can control," says Rana Post, Child Life Specialist at CoxHealth. "Getting to choose a Band-Aid signifies that it's the end of a medical procedure, and they get a lot of joy out of picking out which Band-Aid they want. They're often very proud, showing the bandage to everyone."
While Band-Aids are small, the need is great. Post estimates that they need approximately 1,000 every single month to keep kids in fun Band-Aids. "That's why we decided to see if the community would want to be a part of making a difference in kids' lives," says Post. "It's a simple, inexpensive way to bring a smile to a child's face."
Donations may be dropped off at the Information Desk at Cox South's North entrance. For more information, call 417-730-7133.