Posted by Randy Berger on Dec. 10, 2020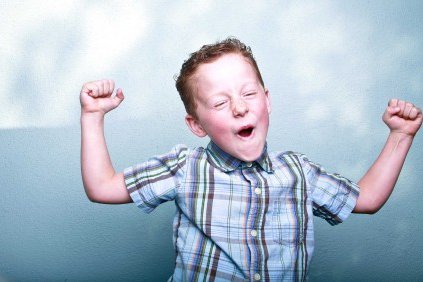 Steve Edwards named Humanitarian of the Year
The Community Foundation of the Ozarks named Steve Edwards as the 2020 Humanitarian for his leadership during the coronavirus pandemic. According to CFO, the award honors "individuals in our region who excel at serving others in a humanitarian capacity." Read more here. 
COVID-19 response by CoxHealth Foundation, leader recognized with awards
CoxHealth Foundation and the foundation's president Lisa Alexander's efforts and leadership during our COVID-19 response earned them recognition from the Association of Fundraising Professionals, Ozarks Region Chapter. The foundation won for 2020 Fundraising Campaign/Event of the Year and Nonprofit with the Best Response to COVID-19. Lisa won the Fundraising Professional of the Year award.  
CoxHealth well represented in list of business leaders
Biz 417's 2020 Biz 100, an annual list of influential business leaders in southwest Missouri, featured several CoxHealth employees, providers and board members. They include CoxHealth Board of Directors members Brad Erwin, Tim Cloyd, Hal Higdon, Carol Taylor, Robert Fulp, Robin Robeson, Joe Turner and Sally Hargis; CoxHealth Emeritus Board member Sam Hamra; CoxHealth Young Professionals members Brandy Harris (current) and Megan Stack (former); and health system leaders Teresa Coyan and Dr. Robin Trotman. Steve Edwards was named Person of the Year. 
CoxHealth clinic receives national accreditation
CoxHealth Center for Prosthetics & Orthotics has earned facility accreditation from the American Board for Certification in Orthotics, Prosthetics and Pedorthics, Inc., for excellence in the delivery of comprehensive patient care. The accreditation involved a thorough review of the physical facility, quality of patient care and interviews with staff and patients. 
2020 Health care champions named
Springfield Business Journal honored individuals named as a 2020 Health Care Champion during a virtual ceremony. 
Among the honorees from CoxHealth are the following:
​Top Doctor: Dr. Kayce Morton, Springfield Inpatient Physicians.
Nurse category: 
Rachel Kutscher, nurse manager, CCU/MICU. 

Tessie Bowmaker, nurse manager, NTICU. 

Amber Peters, assistant professor, Cox College.
Therapist category: Leslie Binder, specialty meds analyst, Pharmacy.
Annual CoxHealth nursing awards
Congratulations to this year's winners in the CoxHealth nursing awards. ​
Clinical Nurse Excellence – Springfield Hospital Group – Karen Bargas BSN, RN, CCRN, Cardiovascular ICU, South 
Clinical Nurse Excellence - Community Hospital Group – Angie Swanson BSN, RN, BCEN, Nursing Administration, Monett 
Nurse Inspiration – SHG – Rhonda "Michelle" Wilson RN, RNC-OC, Labor & Delivery, South
Nurse Inspiration – CHG – Stephanie Etheridge BSN, RN, ONCC, ONS, Ambulatory Infusion, Branson
Nurse Leadership – SHG – Amber Spinelli BSN, RN, PCCN-K, Step Down Unit, South
Nurse Leadership – CHG – Tanya Straw ASN, RN, 200 Med-Surg, Monett 
Rising Star – SHG – Michelle Harrison BSN, RN, 200 Med-Surg, South
Rising Star – CHG – Suzanne Davis ASN, RN, Medical Unit, Branson
RN Preceptor – SHG – Ray Evans ASN, RN, RN-BC, Child/Adolescent Psych, North
RN Preceptor – CHG – Phillip Harris BSN, RN, ICU, Branson​ 
CoxHealth Greenbelt program graduates another class

The following employees have completed CoxHealth Green Belt training and are allowed to wear the Green Lanyard, identifying them as expert problem solvers within our organization.  They completed 5 weeks of classroom training and then 5 weeks of project focused collaborative execution to complete their own Lean / Six Sigma projects. Congratulations to: Matt Austin, Jonathon Barton, Katie McGuffee, Rhonda Shrewsbury, Misty Weaver, Daryl Mullins, Tammy Sprouse, Celeste Cramer, and Matt Wunder. 
For further information, please contact Steve Becker in Performance Solutions at steve.becker@coxhealth.com.
Employee earns recognition for effort with addiction recovery
Andrea Bench, addictions counselor, was honored with the 2020 Norb Bagley Award. The Norb Bagley Award, named in honor of former administrator Norb Bagley who was instrumental in the development of addiction treatment services at CoxHealth, is presented annually to an individual who has positively impacted the Center for Addictions and its patients. It is given in recognition of outstanding service and contributions to addiction recovery. ​