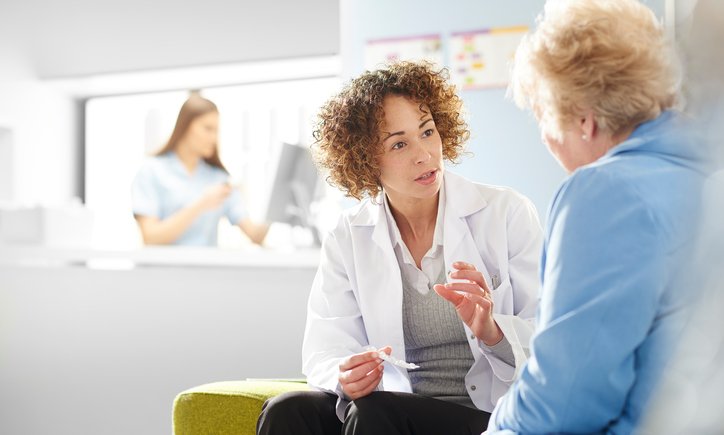 This 12-month, ASHP-accredited program builds upon the broad-based competencies achieved in a PGY1 Pharmacy Residency.


ASHP Accredited PGY2 Residency
ASHP Match Number: 64015
Program Overview and Information
This 12-month ASHP-accredited program builds upon the broad-based competencies achieved in a PGY1 Pharmacy Residency. The purpose of our program is to provide residents with the necessary skills to become confident and competent ambulatory care pharmacy specialists qualified to provide exceptional pharmacy services in a variety of dynamic ambulatory care settings.
The PGY2 ambulatory care residency provides various opportunities throughout the health system. Residents have the opportunity to provide care for patients in the following settings: transitions of care, family medicine (both inpatient and outpatient), senior health, indigent care dispensary, population health management, specialty clinic and community pharmacy. In addition to direct patient care, residents will also:
participate in various academic opportunities through the local pharmacy school; 

complete a research project and present the results both locally and nationally; 

participate in practice management activities; 

precept PGY1 residents and pharmacy students; 

collaborate with system care management teams and the medical residency; and 

complete a business plan for expansion or enhancement of an ambulatory care service.

"This residency gives you the unique opportunity to work collaboratively and closely with resident physicians who see the patients both inpatient and outpatient during their family medicine residency. You can directly see the impact you make on the patients and their health."
– Cassie R. Heffern, PharmD, BCACP
Program Director, PGY2 Ambulatory Care
2012-2013 PGY2 Ambulatory Care Pharmacy Residency Graduate
---
"I was initially drawn to an ambulatory care pharmacy residency as a way to expand my skill set in the outpatient setting and further my professional development. Embedded in the Family Medical Care Center and being able to work closely with physicians of the CoxHealth Family Medicine Residency, the pharmacy program at CoxHealth has provided opportunities for direct patient care, delivery of professional education, collaborative problem solving and more."
– Ryan J. Baker, PharmD, BCPS
Ambulatory Care Director of Pharmacy
2013-2014 PGY2 Ambulatory Care Pharmacy Residency Graduate
---
Training Experience
Training experience includes but is not limited to:
Chronic disease state management of consulted patients
Provision of pharmacy education to medical residents, pharmacy students and pharmacy residents

Medication reconciliation and patient education
Management and dispensing of in-stock and manufacturer's patient assistance programs medications to those enrolled in Faith Community Health Center dispensary programs

Point-of-care testing, such as fasting lipid panels, blood glucose, hemoglobin and hemoglobin A1c, and physical assessments, such as blood pressure, pulse oximetry and foot exams
Development of innovative ambulatory pharmacy services

Review and optimization of medication therapy with focus on the senior population
Improve transitions of care procedures for all patients from hospitalization to the next care setting

Administration of injections and immunizations
Collaborative practice and business plan development
12-week blocks
Academia, family medicine, special populations and personalized electives 

Elective opportunities
Heart Failure Clinic, endocrinology, academia, population health/managed care, pain management, oncology, informatics, specialty medication therapy management, psychiatry, emergency room, Medical Mile Clinic (primary care), transitions of care and telemedicine

Resident will choose a minimum of two sites with a recommended maximum of eight sites to rotate through during the 12-week period
Longitudinal

Business plan, collaborative practice agreement, education, practice management, research project and staffing
Teaching certificate program through the University of Missouri-Kansas City is also offered.

In addition to CoxHealth benefits, pharmacy residents are provided professional paid leave of absence and compensation to attend required conferences. Residents may be required to work holidays as part of their staffing component (not to exceed one major and one minor holiday), but are eligible for compensation above the stipend if additional holidays outside of staffing requirement are worked. 
It's important to note that payment of college tuition loans may be deferrable during a residency. You should discuss loan deferment with your banking or lending institution.

Staffing
CoxHealth Pharmacy outpatient pharmacy staffing requirement is every fourth Saturday, with additional opportunities available. 
All applications will be accepted through PhORCAS.
For more information, contact Cassie Heffern, PharmD, BCACP.