Posted by Kaitlyn McConnell on Oct. 28, 2019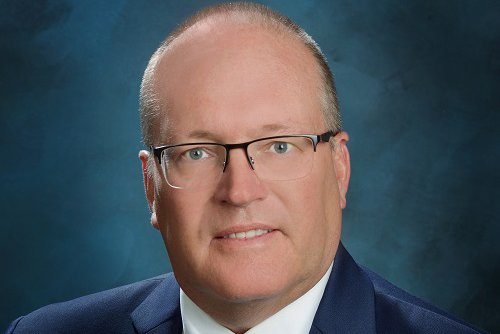 CoxHealth is pleased to announce that Charles "Chuck" Chalender has been named chair of the health system's board of directors. He represents the third generation of his family to serve as chair of the CoxHealth board.
"We are thrilled to have Chuck lead our board through this time of growth and expansion," says Steve Edwards, president and CEO of CoxHealth. "This is especially noteworthy news in light of the continuation of his family's legacy. We're honored and grateful that serving the community through CoxHealth has been a priority for so many members of this family. I was at CoxHealth when Chuck's father, Charlie, was board chair. He was a kind, fun, and very thoughtful leader who guided us through especially challenging times. I know he would be extremely proud of Chuck in this role as board chair." 
Chalender, an agent for American Family Insurance, has been on the board of directors since 2008. He replaces outgoing chair Dennis Heim, who has served as chair since 2017.
"We also want to take the opportunity to thank Dennis for his service as board chair," says Edwards. "We are very appreciative of the time and commitment he has given to our organization. Both of these men are exceptional leaders, and I am honored to work with both of them."