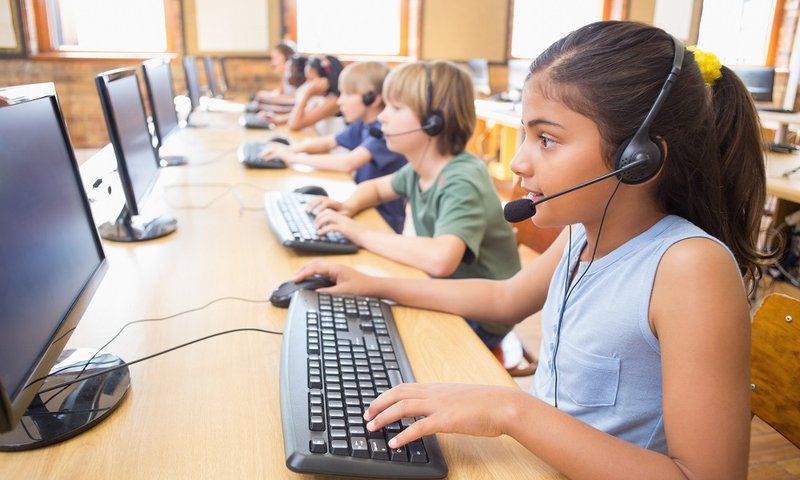 Speech therapy services that make sense for you and your students.
CoxHealth has been a leader in speech therapy for more than 30 years. Now, we're able to bring our knowledge and experience directly into your school in a way that's flexible, convenient and effective. 
We make online, live speech therapy accessible for students in schools everywhere. Read below to learn more about the services and assessments we offer, and more.
Services
We're your partners in helping your students succeed. Connecting to our accredited professionals through live, secure video allows your students access to the speech therapy services they need:
Articulation: difficulties with speech sounds and clarity of overall speech intelligibility
Language: difficulties with expressive language, receptive language and social language including pragmatic skills.
Fluency/Stuttering: dysfluencies in speech including repetitions, prolongations and blocks which negatively impact overall communication skills.
Voice: disturbances with overall vocal production including difficulties with phonation, breath support, pitch and loudness
Cognitive-Communication Therapy: difficulties with memory, attention, executive functioning and word-finding skills.
AAC (Augmentative and Alternative Communication): deficits with verbal production resulting in the need for high-tech (AAC application on tablet computers, dedicated devices, etc.) or low-tech (PECS, alphabet boards, communication boards, etc.) support.
Assessments
Through our technology, our clinicians are able to thoroughly assess articulation, language, cognitive-communication, fluency and voice skills.  
Reporting
Our integration team will work with you to build the reporting structure you want - one designed to meet the needs of your district and your students. We can provide daily or weekly documentation, progress notes, initial evaluations, IEP documentation and more. Therapists can also be available to virtually attend IEP meetings and communicate with students' support teams so everyone is on the same page, helping the student progress.
Privacy
Maintaining privacy is incredibly important to us. Speech Therapy Online uses the same secure online videoconferencing system used for HIPAA-compliant online patient care visits, so you can trust in the confidentiality of our online connection.