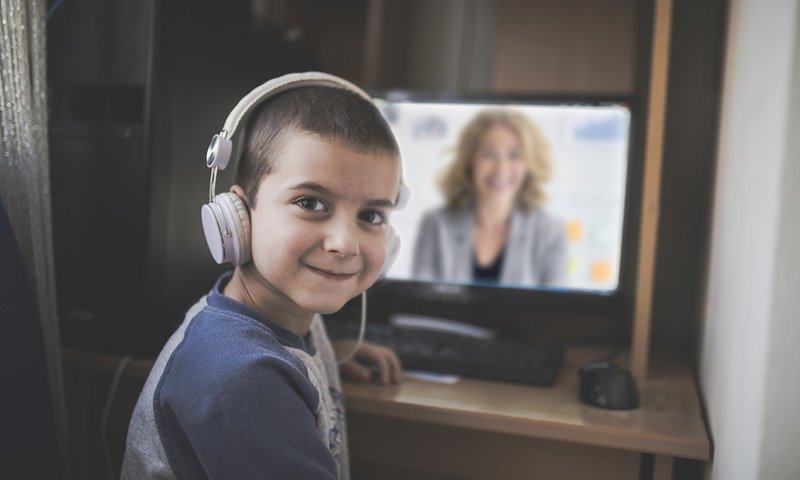 The same benefits as traditional therapy. Just more affordable, and more convenient. 
Using our secure online videoconferencing system your students easily connect with our experienced speech therapists in real time. 
During scheduled sessions, therapists and students interact just like they would in an in-person session. Our therapists use the same therapeutic exercises and activities, and follow each lesson with complete documentation and recommendations for future sessions.
How it Works
We know a big concern of many school districts is the technology. Don't worry - we provide our clients with the system you need to ensure your students will experience a quality online speech therapy appointment. All you need to provide is a semi-private space and a high-speed internet connection.
When you have a student who needs speech therapy, simply schedule their therapy session. Then, when the scheduled appointment time arrives, log into the secure portal and a telemedicine navigator will connect you with a therapist so the session can begin. 
Following the session, our therapist completes all necessary documentation, and shares recommendations and progress reports with you.
Who Benefits the Most
As an educator, you know that different students learn best in different ways. It's our goal to make sure every student gets the most out of their therapy sessions, so before a student has their first session, our navigator will conduct a brief pre-screening to ensure our online therapy format is the best fit for them. 
Types of Coverage
CoxHealth Speech Therapy Online exists to meet your needs. That's why we offer full-time, part-time and as-needed coverage. We can even design a program that's customized to your specific coverage needs. Fill out our Request Information form, and tell us exactly what you're looking for. 
Our Therapists
Our licensed Speech-Language Pathologists bring their experience directly into your school, virtually. Each therapist is licensed through the state of Missouri and hold their Certificate of Clinical Competence through the American Speech-Language-Hearing Association (ASHA).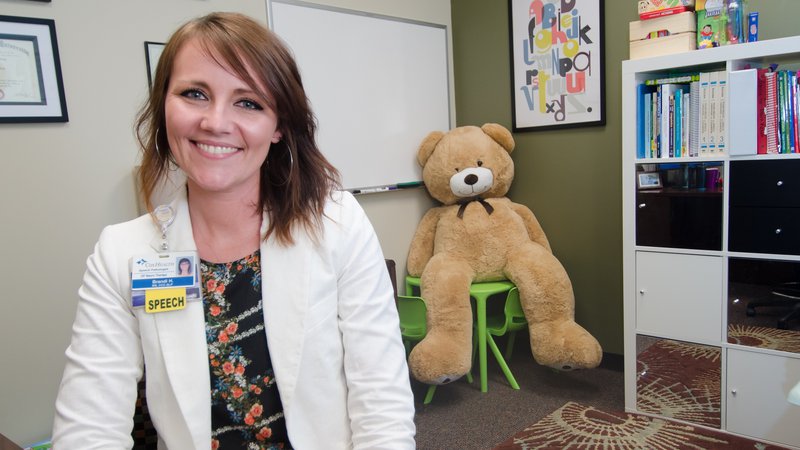 Brandi Hogan
Brandi Hogan has a heart to help others. Her bachelor's in English from Missouri State University set her on a communications path and she went on to earn her master's in communication sciences and disorders. Joining CoxHealth as a graduate student, she has three years of clinical experience with specialty certifications in the Picture Exchange Communication System, Lee Silverman Voice Treatment LOUD and placement of tracheoesophageal voice prostheses. When not helping others, you'll find Brandi outdoors on the river canoeing and kayaking and on land hiking and riding her ATV. A national park enthusiast, Brandi has 11 checked off her list and a goal to see them all.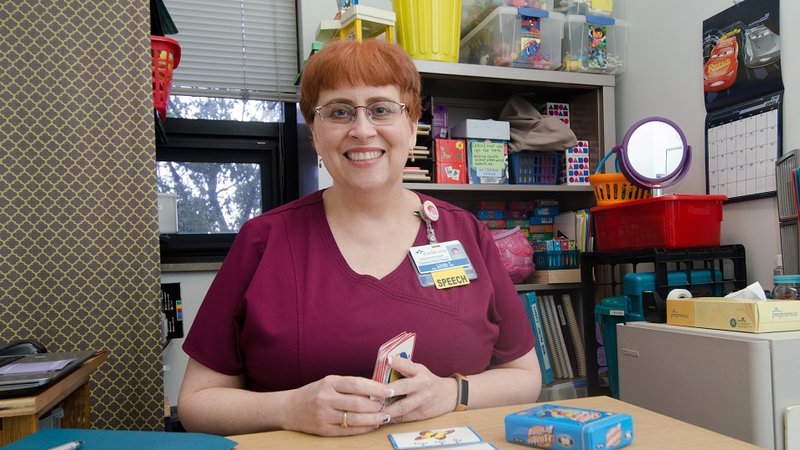 Linda Terry
With 30 years under her belt as a speech pathologist – 27 of those at CoxHealth – Linda started her educational path with an interest in sign language. After earning her bachelor's in communication disorders from Missouri State University, she went on to pursue a master's in speech language pathology from her alma mater. On top of the 15 hours of continuing education she completes annually, the mother of a 16-year-old spends her weekends as sparkler-in-chief for her daughter's figure skating costumes.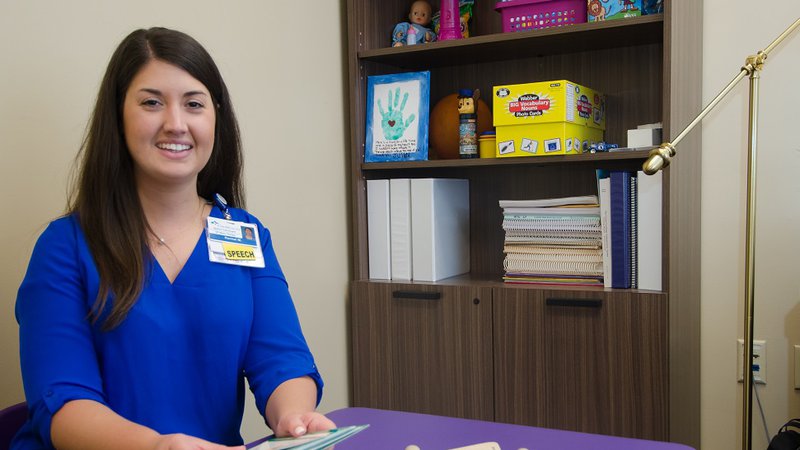 Rachel Moore
Born and raised in Springfield, Rachel Moore stayed close to home for higher learning, earning her bachelor's in early childhood education and master's in speech language pathology from Missouri State University. A self-described Springfield townie who enjoys good food and local music with her husband and two fur babies, Rachel worked for a private outpatient clinic specializing in augmentative and alternative communication before joining the CoxHealth staff a year ago. With experience traveling abroad, Rachel puts her Spanish minor to good use furthering her knowledge of the language and cultural impact on language development.