If it's a heart attack, seconds count.
A heart attack occurs when blood flow to your heart is blocked. Without blood and the oxygen it carries, part of your heart starts to die. A heart attack doesn't have to be deadly. Quick treatment can restore blood flow to your heart and save your life. 
CoxHealth's emergency departments use emergency protocols that save precious minutes and in some cases, can even interrupt a heart attack while it's still in progress. 
Warning Signs
When a heart attack strikes, "time is muscle." Recognizing the warning signs of a heart attack can save your life. If you experience any of these symptoms, don't ignore them. Call 911 immediately. 
chest discomfort 

nausea and sweating 

pain in your arm 

shortness of breath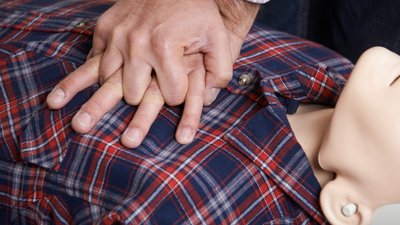 CPR Classes
We offer American Heart Association Basic Life Support for Health Care Providers, Heartsaver CPR/AED, and Family and Friends CPR classes for individuals, and at your location for groups of six or more. Prices, dates and times vary, so call 417-269-4117 for details.