July 31, 2018
There's a new way to ask a doctor a few questions, and it's as easy as a walk in the park.
Doctors with CoxHealth's Family Medical Care Center (FMCC) have launched a local chapter of Wal...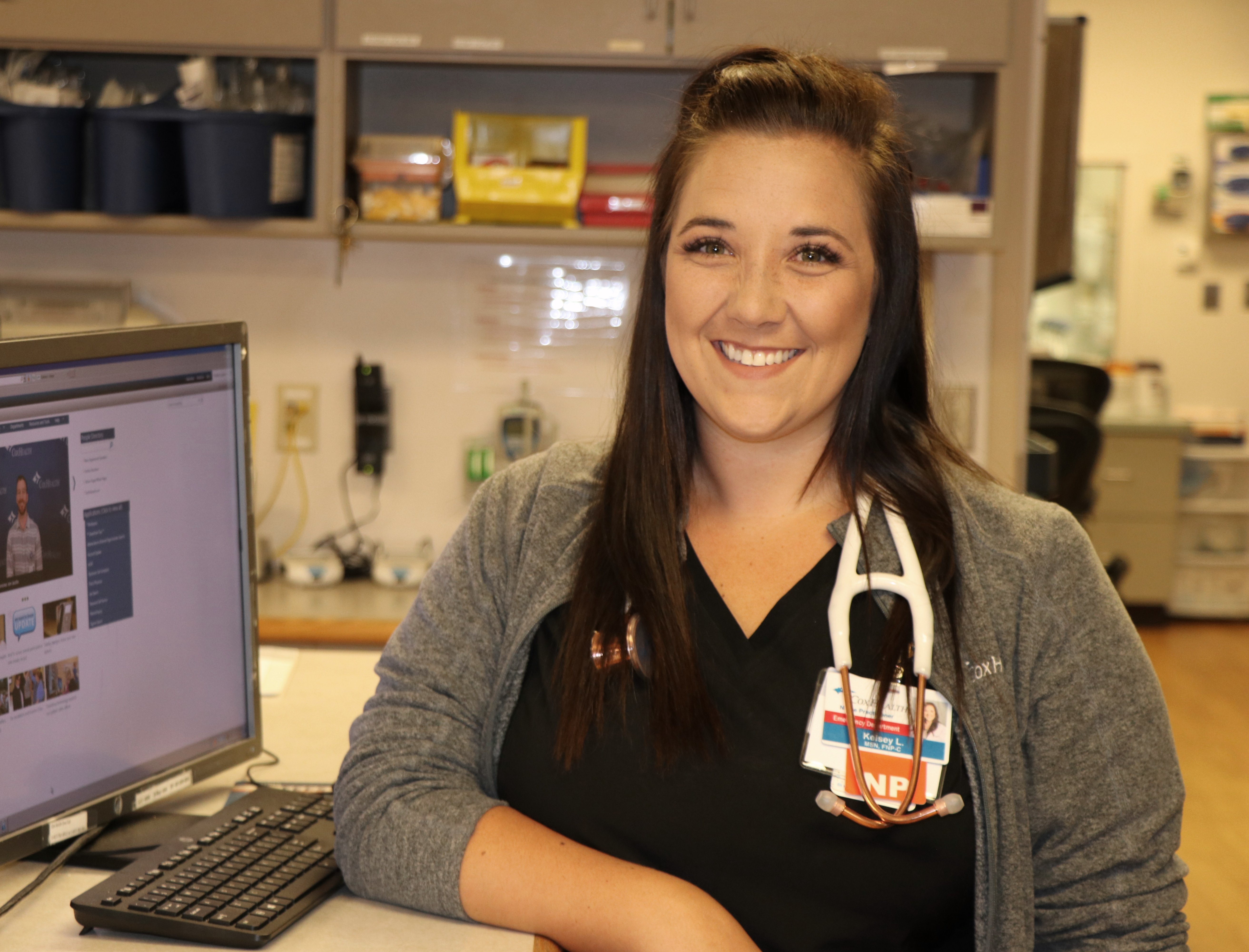 July 27, 2018
Patients are going to recognize a familiar face at CoxHealth Urgent Care in Monett.  Kelsey Lawrence, family nurse practitioner, recently started seeing patients at the clinic located at 102 E. Cleveland Ave.  
Read more
A community-based, not-for-profit health system, CoxHealth is headquartered in Springfield, Mo. 
Established in 1906, CoxHealth serves a 24-county service area in southwest Missouri and northwest Arkansas, offering a comprehensive array of primary and specialty care through six hospitals and more than 80 clinics. The health system includes Cox Medical Center South, Cox Medical Center Branson, Cox Barton County Hospital, Cox Monett Hospital, Cox North Hospital, Meyer Orthopedic and Rehabilitation Hospital, Oxford HealthCare, Home Parenteral Services (home infusion therapy), CoxHealth Foundation, Cox College, Cox HealthPlans and more.




For after-hours media requests, call the CoxHealth operator at 417-269-3211 and ask to speak to Corporate Communications.

s