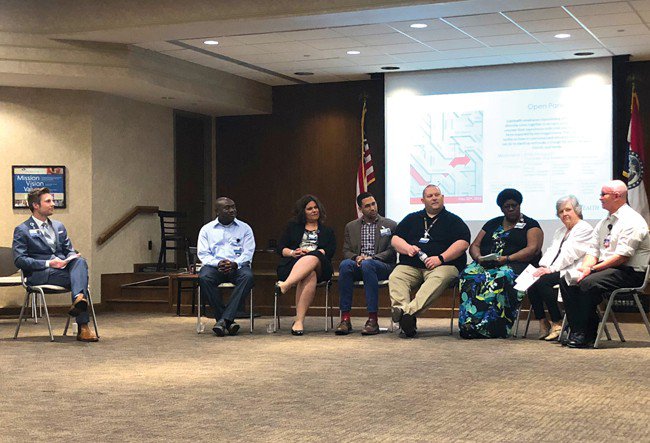 Sept. 13, 2018
CoxHealth's second 
Multicultural and Inclusion Day focuses on frank discussion and cultivating empathy. 
Sept. 7, 2018
The baseball teams at Drury University and Missouri State University will soon battle for bragging rights – and to help local residents in their own battles against Amyotrophic Lateral Sclerosis (ALS).
Read more
A community-based, not-for-profit health system, CoxHealth is headquartered in Springfield, Mo. 
Established in 1906, CoxHealth serves a 24-county service area in southwest Missouri and northwest Arkansas, offering a comprehensive array of primary and specialty care through six hospitals and more than 80 clinics. The health system includes Cox Medical Center South, Cox Medical Center Branson, Cox Barton County Hospital, Cox Monett Hospital, Cox North Hospital, Meyer Orthopedic and Rehabilitation Hospital, Oxford HealthCare, Home Parenteral Services (home infusion therapy), CoxHealth Foundation, Cox College, Cox HealthPlans and more.




For after-hours media requests, call the CoxHealth operator at 417-269-3211 and ask to speak to Corporate Communications.

s