CoxHealth Pediatric Urgent Care
8:30 a.m. - 8 p.m., daily
No appointments needed. Open seven days a week. Holiday hours may vary. Closed Thanksgiving Day and Christmas Day.
In Springfield, CoxHealth offers Urgent Care Plus - hospital-based urgent care for nonlife-threatening illnesses and emergencies.
Our pediatric urgent care is staffed by board-certified pediatricians and a specially trained nursing staff. With advanced laboratories and diagnostic imaging technology, there is no need to go from place to place to complete your care. If a higher level of care is needed, immediate transport is available. It's convenient care for sick or injured kids, when they need it most.
Urgent Care Plus services, available at this location, include treatment for broken bones, abdominal pain, and injuries or conditions requiring X-ray, CT scan or ultrasound services. 

Please note that all of our urgent care locations are equipped to care for children.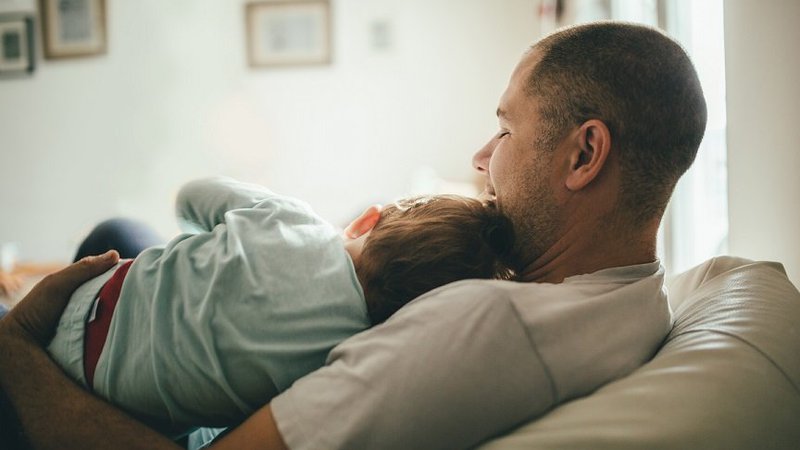 Spend less time waiting in line when you're feeling under the weather. With Save My Spot, simply choose a CoxHealth Urgent Care or Walk-In Clinic location and time, fill out a basic form, and wait from the comfort of your home.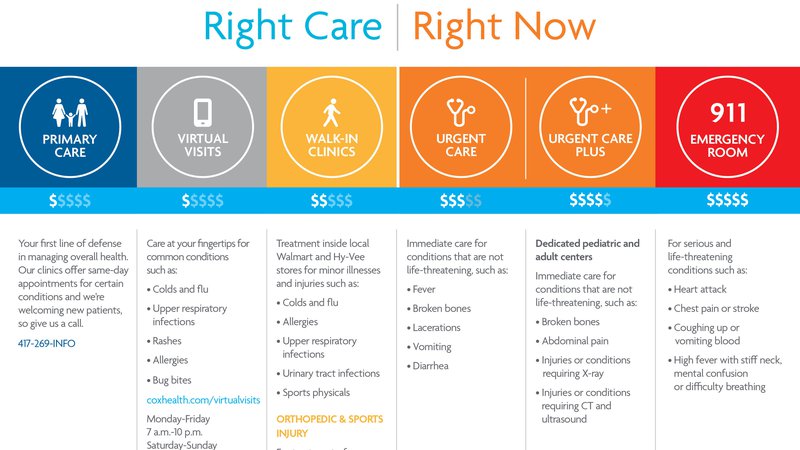 Right Care | Right Now
When you can't wait for an appointment with your health care provider, we're here for you with virtual visits, walk-in clinics, urgent care and emergency care. Not sure what level of care you need? Review this chart to help you decide. 
If you're experiencing a life-threatening illness or emergency, please immediately go to the nearest emergency room or call 911.