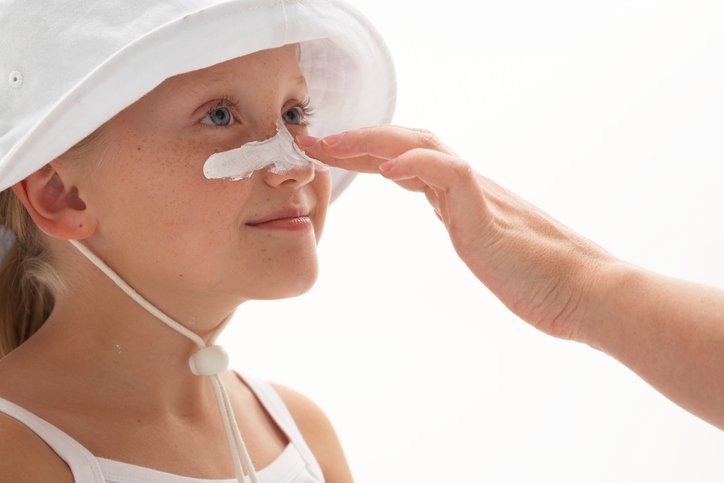 The weather is warmer and it's time to enjoy all outdoor activities and sporting events under the bright summer sun. But beware! There is more to the sun than meets the eye. 
Overexposure to the sun's ultraviolet (UV) rays can have serious health effects. Aside from the painful effects of a sunburn, over a period of time, excessive UV rays can cause skin cancer, eye damage and premature aging.  Children are at higher risk for harmful UV radiation. Approximately 23 percent of an individual's entire lifetime sun exposure occurs before the age of 18. The National Safety Council has indicated the use of a tanning bed poses a risk of skin cancer and shouldn't be used by anyone under the age of 18.  
One of the best ways to teach children about skin protection is be a role model and teach them good habits.  
Shield yourself from the sun by wearing protective clothing such as a wide-brimmed hat, long-sleeved, tightly woven clothing, and sunglasses.  
Limit exposure to the sun during the time the sun's rays are the most intense - between 10 a.m. and 4 p.m.  
Stay in the shade whenever possible. Most sun damage occurs during day-to-day activities.
Wear sunscreen with an SPF of 15 or greater. Apply the sunscreen 30 minutes before going outside. It will need to be reapplied every two hours and after swimming. Don't forget your lips, ears and feet.  
Be cautious near water. The water reflects the sun's rays and can cause you to sunburn more quickly.  
Babies under the age of 6 months should be kept out of direct sunlight.  
Use an umbrella or tent covering for all-day events. This is a wonderful way to extend a day of fun, and gives people a place to seek shade.  
If you take medications, check with a doctor or pharmacist about the effects of the sun. Some medications cause increased sun sensitivity. Even sunscreen can't always protect your skin if you're taking these medications.