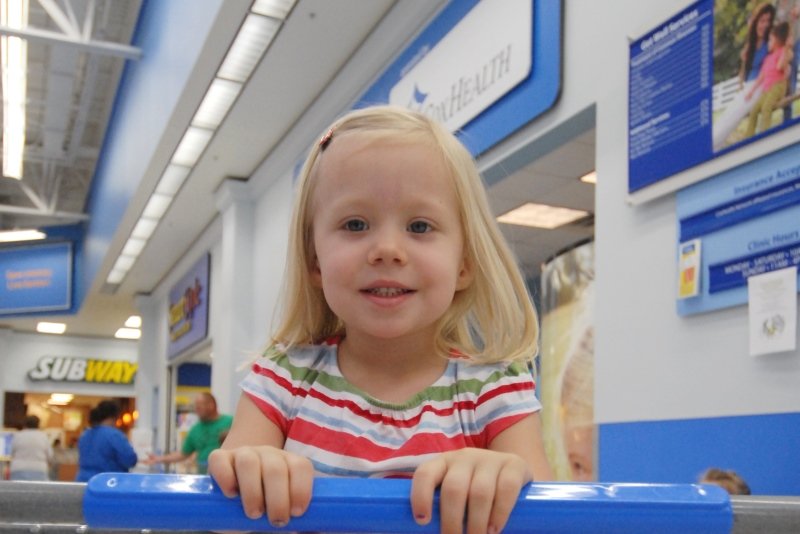 The Clinic at Walmart: Springfield - Independence
Monday - Friday, 10 a.m. - 7 p.m.
Saturday, 8 a.m. - 5 p.m.
Sunday, 11 a.m. - 4 p.m
No appointments needed. Open seven days a week. Holiday hours may vary.
Click here to learn more about our walk-in clinic services.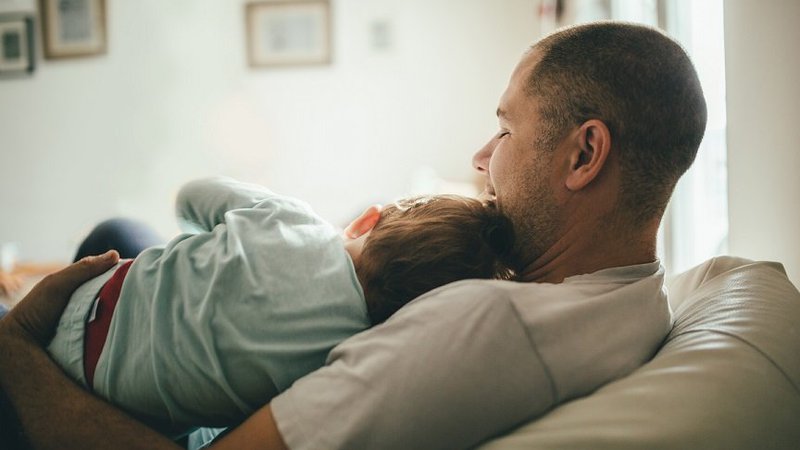 Spend less time waiting in line when you're feeling under the weather. With Save My Spot, simply choose a CoxHealth Urgent Care or Walk-In Clinic location and time, fill out a basic form, and wait from the comfort of your home.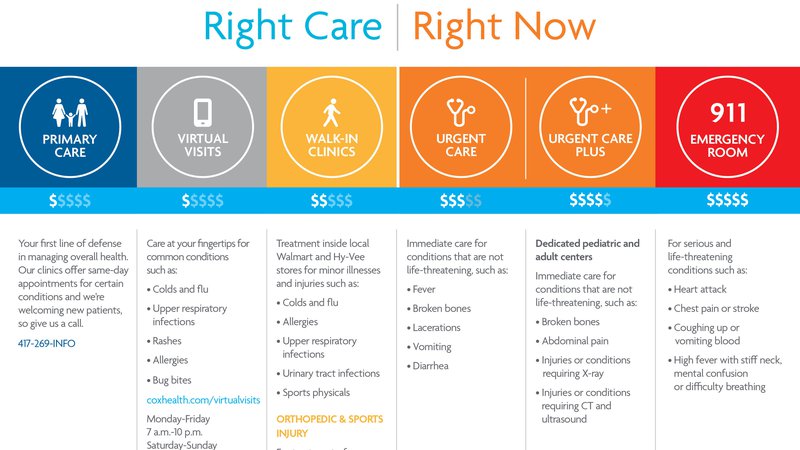 Right Care | Right Now
When you can't wait for an appointment with your health care provider, we're here for you with virtual visits, walk-in clinics, urgent care and emergency care. Not sure what level of care you need? Review this chart to help you decide. 
If you're experiencing a life-threatening illness or emergency, please immediately go to the nearest emergency room or call 911.