Posted by Kaitlyn McConnell on Nov. 1, 2019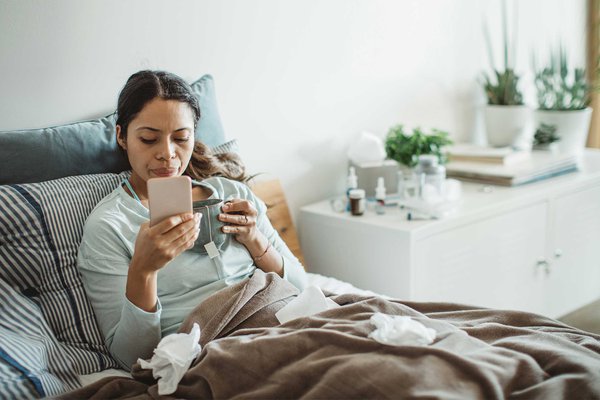 Getting well just got cheaper: Now until Feb. 29, patients who are treated for flu-like symptoms via CoxHealth's Virtual Visits can be seen for only $30. This flat fee is available to anyone in the state of Missouri, regardless of insurance, who needs treatment for issues such as fever, chills, cough and aches. Simply use plan code FLU30 when starting the visit.
In addition to its convenience, Virtual Visits also helps reduce the spread of illness. Anyone wishing to be seen by a health care professional can simply click here or visit www.coxhealth.com/virtualvisits. 
After filling out some initial information — such as name, birth date and phone number — a CoxHealth Patient Navigator is sent the request. The navigator talks to the patient to determine the type of care required, and contacts the provider to join the patient in their virtual room.
A few minutes later, a provider logs on and sees the patient via webcam before making a diagnosis. If a prescription is needed, it is sent to a pharmacy and the patient can use his or her health insurance benefits just like when obtaining a prescription in a traditional office setting.
For more information about Virtual Visits, click here or call 417-269-TMED.